It's going to be a great year for weddings! We've got the most exciting new ideas for décor, flowers, cakes, music and more.
The Look
Recent years have seen brides rush to recreate their version of a royal wedding or something straight off a Pinterest board. But as we greet 2016, it's clear brides are much more interested in going down the aisle their own way. "Couples today want a wedding that showcases who they are, that's a fun experience for their guests and that won't look or feel dated — ever," says event planner Alison Laesser-Keck, of VLD Events in southeast Michigan. Here, top wedding pros share some key elements to this personal spin on romance and fun.
Bright on. Metallics are surprisingly versatile, says New York City event-planning guru Harriette Rose Katz. "Depending on how and where you bring them into your celebration," she says, "they can be elegant, whimsical, ethereal or even very natural." (Think glitzy golds to pop out room decor at a black-tie wedding, copper lanterns at an outdoor reception or on a rustic tablescape.) No matter the venue or theme, designers across the country say rose gold will show up on everything from rings to table linens. Even the food and drink get in on the trend, with shiny blush icings on desserts and rose-hued cocktails. One metallic that is on the wane, however, is silver.
Hometown heroes. In a trend that Laesser-Keck calls "the new destination wedding," couples are increasingly looking for ways to bring in elements of places that hold special memories — no matter where the actual wedding is being held. For example, a couple who got engaged in Paris might bring in vintage street lamps to light the reception, have Edith Piaf songs playing during dinner and use bistro signage for the bar. "The idea is that you can have guests feel like they're in Nashville, New York, your alma mater — whatever spot is close to your heart — and enjoying little bits of those places that have brought you joy," she says.
Just dreamy. The key to setting a romantic mood? Ambience. "Every couple wants to create a more romantic and intimate environment," says Los Angeles–based event designer Trish Stevens, of Classic Party Rentals. "Wedding lighting is the best — and simplest — way to establish both." Event designers say they're using more pendant lights with bare "Edison" bulbs, chandeliers (both vintage and modern) and candelabras to cast a soft glow.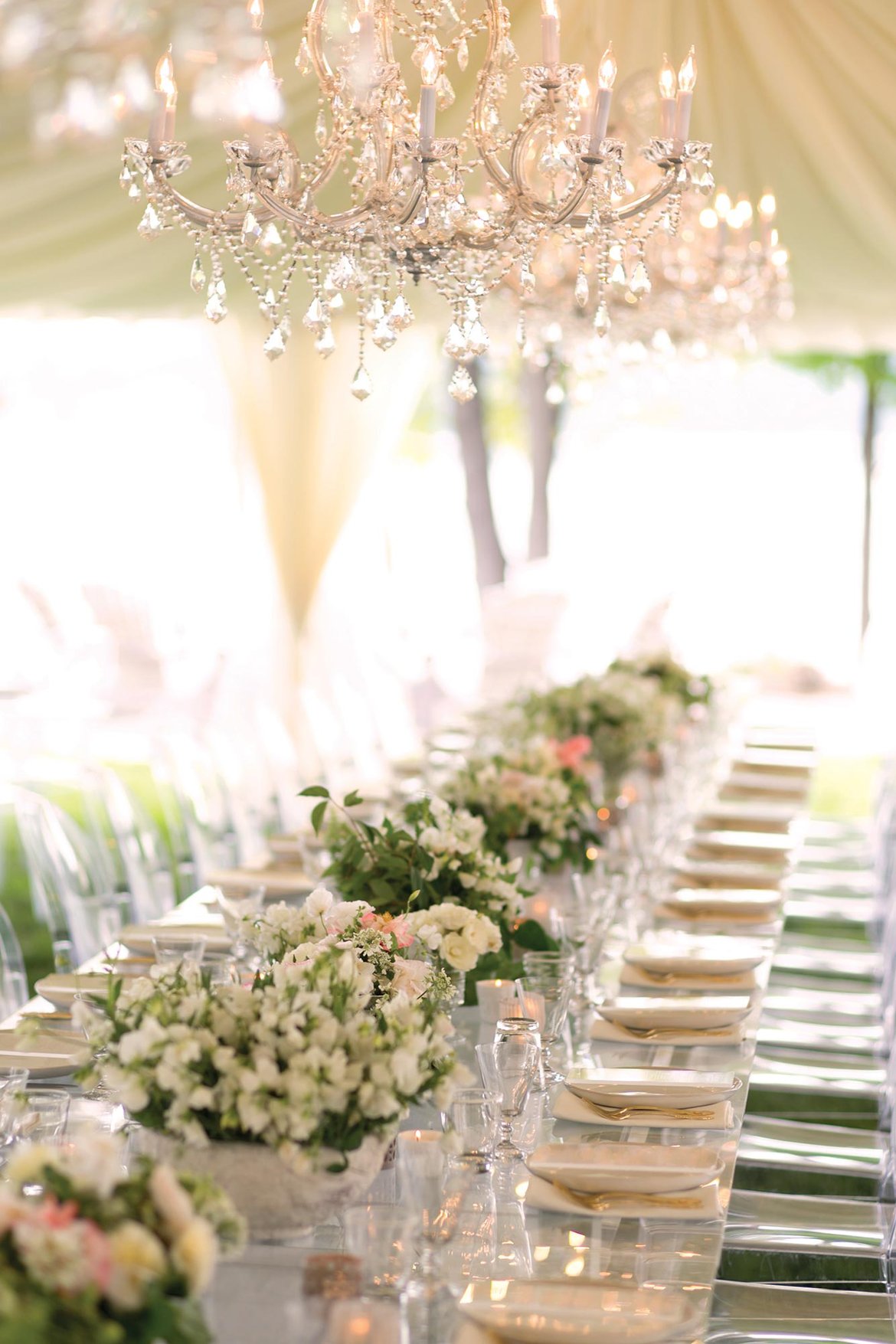 Photo courtesy of VLD Events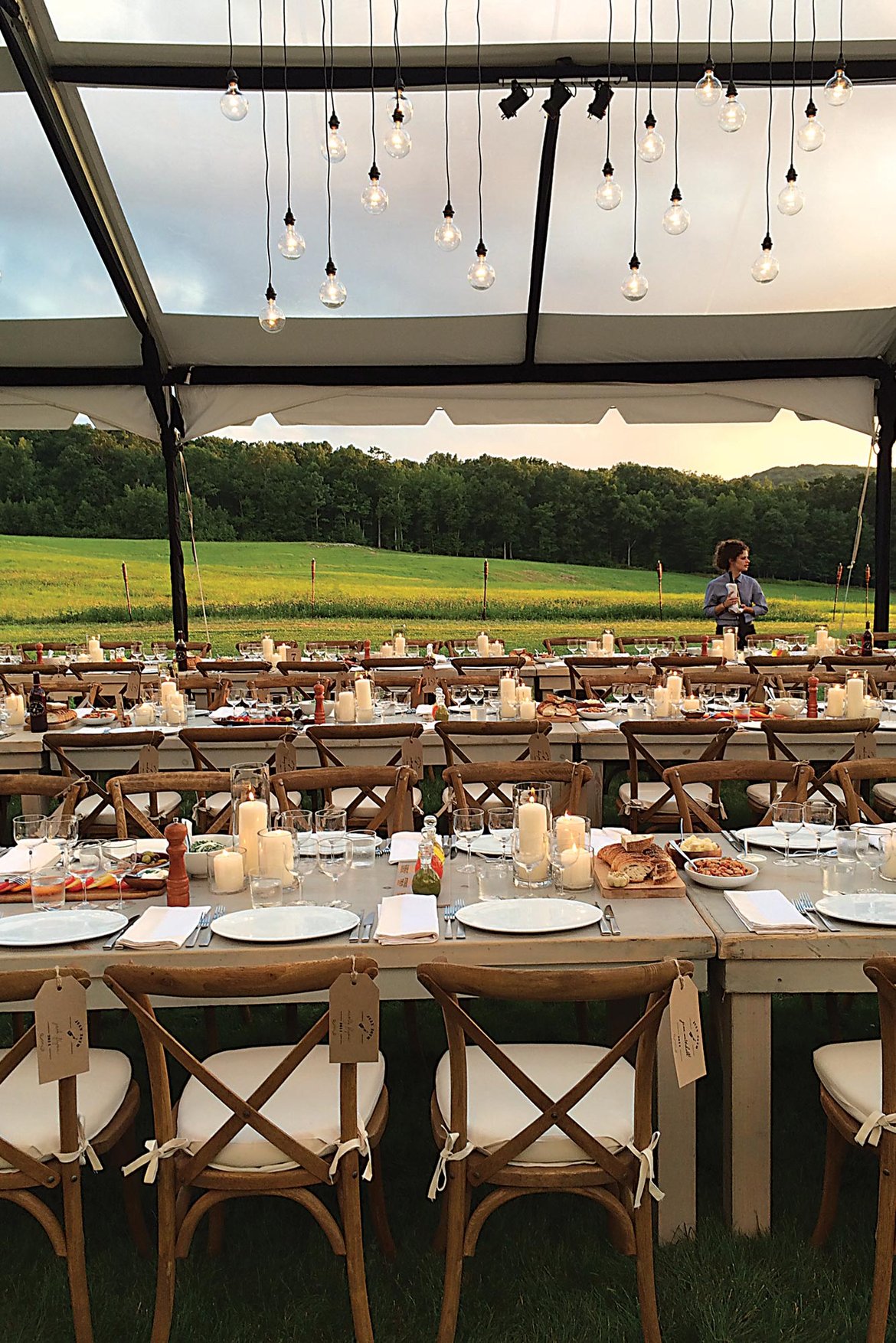 Photo courtesy of Creative Edge Parties via The Bridal Guide
Be seated. Couples are moving away from a reception layout based on large round tables, which has a tendency to feel too much like a conference event, and are instead opting for either very long, rectangular tables or a mix of long tables surrounded by smaller square and round tables — all for a more intimate vibe. And lounge areas, complete with comfortable seating options, remain a crucial part of the cocktail and after-party hours.
Barns remain a strong venue trend. "The relaxed setting lets couples put their own spin on rustic chic," says Stevens.
The Flowers
The right mix of style and simplicity will be the cornerstone of fabulous wedding floral arrangements in 2016.
Photo Credit: Miki and Sonja Photography for Flower Duet via Bridal Guide
Just picked. Arrangements that feature both whatever is in season and whatever is local are gaining traction. Sometimes couples request a "wild" look, say Casey Schwartz and Kit Wertz of Flower Duet in Los Angeles. "What they're after are freshly picked blooms." These free-form bouquets and centerpieces often include a mix of big and small blossoms in more than one color, and might use spiky flowers or fruiting vines to serve as exclamation points.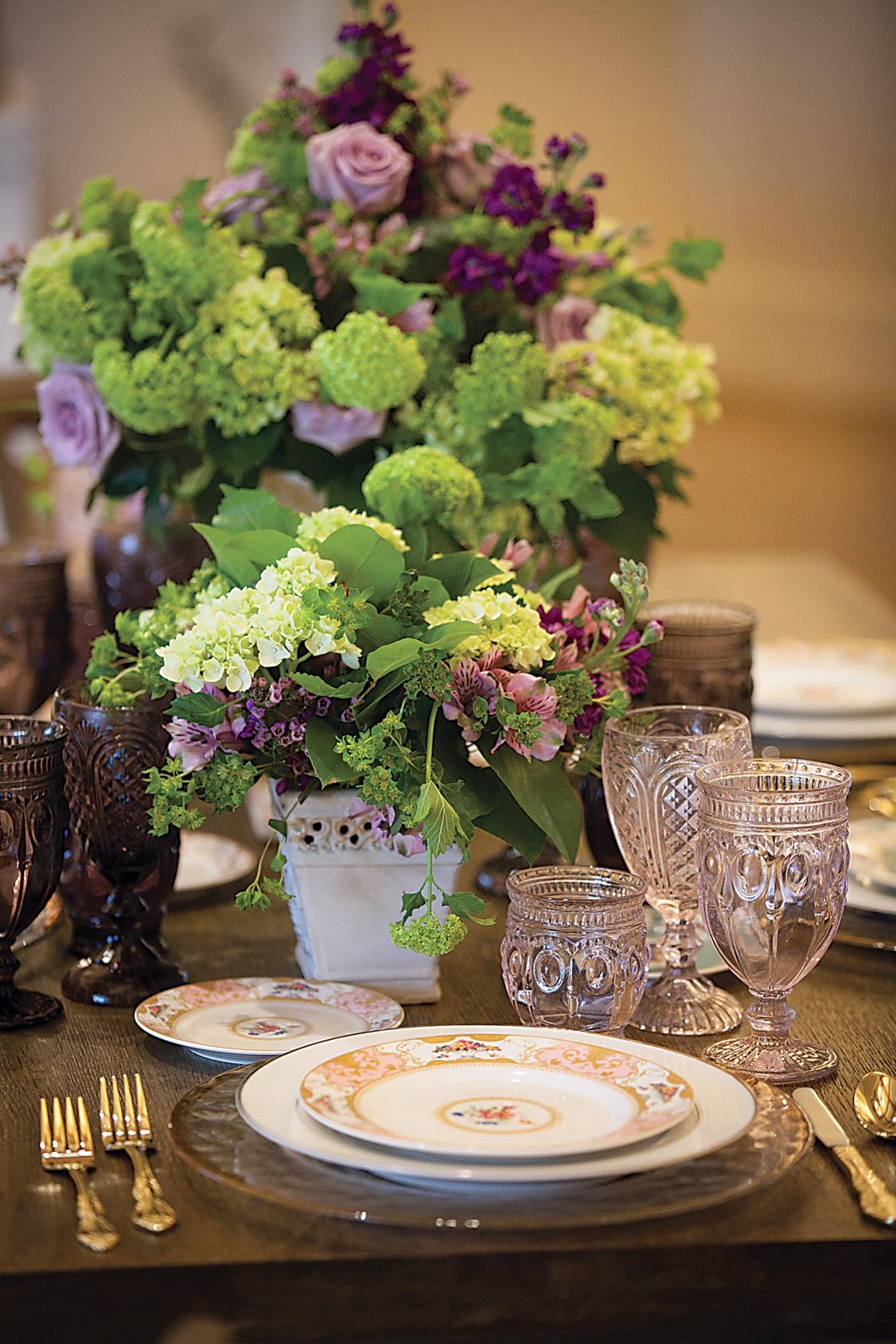 Photo courtesy of Flower Duet via Bridal Guide
Tone-on-tone explosion. A concentrated cluster of one color lends a graphic impact to centerpieces. Ask your florist to choose three to five different flowers in the same shade — the slight color variations create an ombré effect. For an uber-romantic feel, stick to the opposite ends of the color spectrum — either pale or deeply saturated. to set the table for fun, pick a hyper-vivid neon or a playful sorbet shade.
Look, don't eat! Everyone's a foodie these days, so it's no surprise that savvy couples are asking florists to include elements like coffee beans and fragrant herbs (say, mint or basil) into centerpieces and garlands. Petite seasonal fruits and vegetables are another way to layer on color.
Flowers not necessary. Potted trees, succulents, ferns, lavender sprigs and decorative leaves (such as magnolia, begonia) are no longer reserved for anchoring flower arrangements — these days they can become the focal point of the décor. Flowering plants and blooming branches (think flowering quince, crab apple or cherry blossom) also work well ascreative centerpieces. And a budget-friendly elegant idea is to adorn bare branches with crepe-paper flowers or sparkly jewels.
Try this trend: Mix up your centerpieces. "All tables need not look the same," say Amber Karson and Emily Butler of Karson Butler Events in Washington, D.C. and California.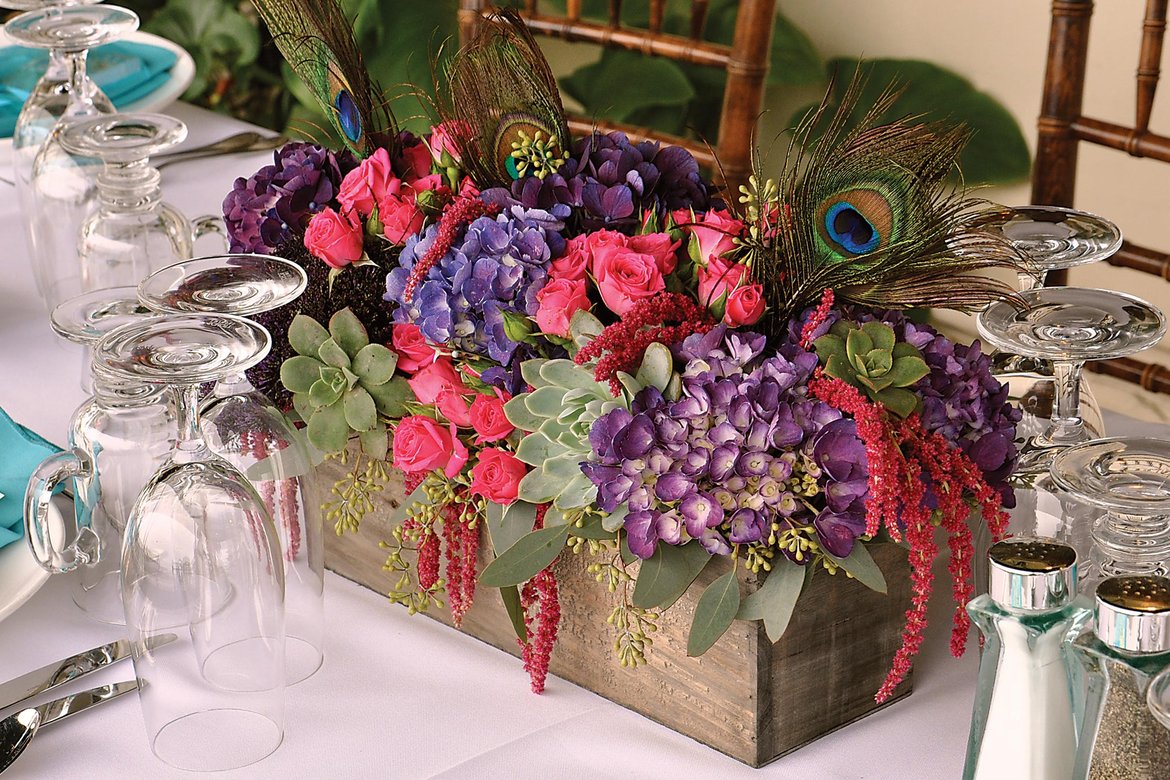 Photo courtesy of Flower Duet via Bridal Guide
Read more of this here